PSYCHO-SOCIAL NETWORK
Polmed cares about the emotional wellbeing of its members. We acknowledge that our serving South African Police Service members undoubtedly face stressful situations in their work environment. That's why we offer you additional benefits through the Psycho-Social Network.
What is the Network?
The Psycho-Social Network consists of a group of psychologists and social workers contracted by the Scheme to provide emotional support to serving SAPS members.
Will your privacy be protected?
Yes. Making use of this service is entirely voluntary and confidential. All sessions take place in a private, secure and supportive environment.
How do the sessions work?
You will be allowed a maximum of four sessions a year, where the first is an evaluation session. Should symptoms be identified at this initial consultation that requires therapy, you will then have three therapy sessions.
The consultations will be paid from the Psycho-Social benefit and will not affect your out-of-hospital (day-to-day) benefits.
Should you require additional support/therapy, you may utilise your standard Scheme benefits, or you may be registered on the Mental Health Programme where you will be provided with a Care Plan.
Note: Registration on the Mental Health Programme is subject to clinical criteria assessed during a telephonic conversation with a Care Manager.
Can your dependants also make use of the network?
No, as this benefit is exclusive to serving SAPS members who are employed under the SAPS Act and registered on the Scheme. It does not extend to your dependants. Should your dependants require psychiatric services, they may contact the Polmed Mental Health team on 0860 765 633 or email polpsych@medscheme.co.za regarding possible registration to the Mental Health Programme.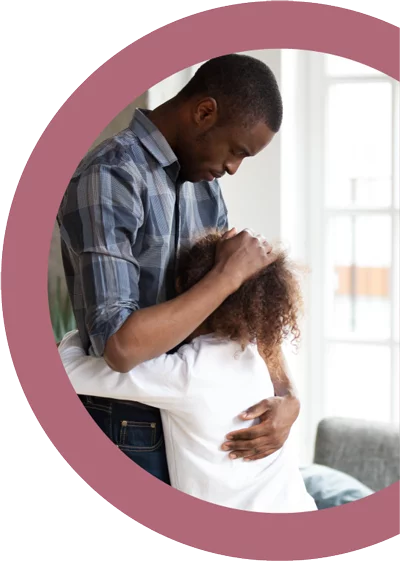 To find a Service Provider close to you please use the provider search
Alternatively, you can find the nearest network psychologist or social worker via the following channels:
SAPS Intranet:

Access the list of providers on the SAPS intranet.

Polmed website:

Select the 'Search For a Provider' button at the top of this website's home page and use this tool to search for a Network psychologist or social worker in your area.

Polmed Client Service Call Centre:

Call our Client Service Call Centre on 0860 765 633 and ask for the contact details of a Network psychologist or social worker in your area.